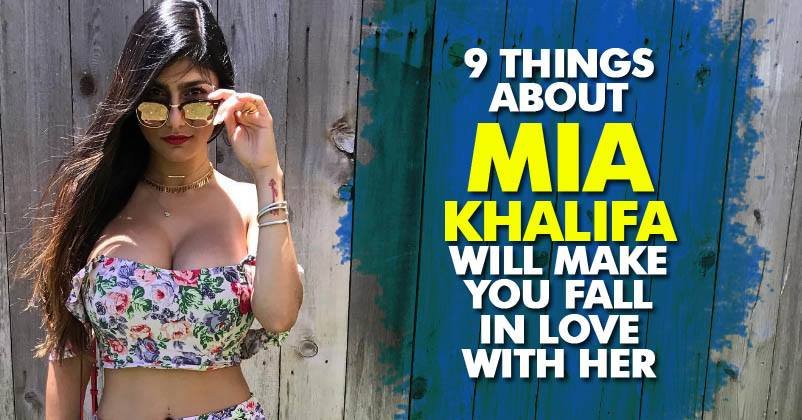 The name Mia Khalifa doesn't require any introduction. Everyone knows Mia Khalifa, all thanks to her popularity on the web. She has a huge fan following all around the world. It would be hard to find a guy, who is not familiar with her. Mia Khalifa has millions of fans on her social media profile. Her fans wait for her posts every day.
Mia Khalifa became an internet sensation with her sensuous pictures and videos. The good girl has taken the web by storm, don't laugh folks. We are going to list out 9 reasons why Mia Khalifa is so popular and why everyone loves her so much. Go through the articles to find out why.
1. She is very talented, she can do multiple works. In addition to cooking, she was also a sports columnist for Fansided. She is a die-hard fan of D.C. Teams. How can she have so many qualities? Way to go, Girl!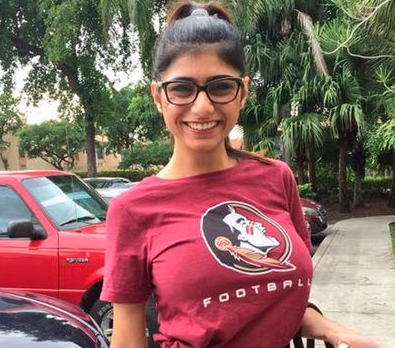 2. Mia Khalifa stays tall despite being surrounded by many controversies. Mia is a Lebanese actress. She has two tattoos printed on her body related to the country. One of her tattoos is related to the National Anthem and the second one is related to Forces Cross. The actress has been ashamed by Lebanese people multiple times because she works in the adult industry. They consider it very insulting.
3. Mia Khalifa also does confidence boosting, especially for guys. She has helped lots of guys in getting over their fear and low confidence issues. She gives tips in every way possible. Don't go there!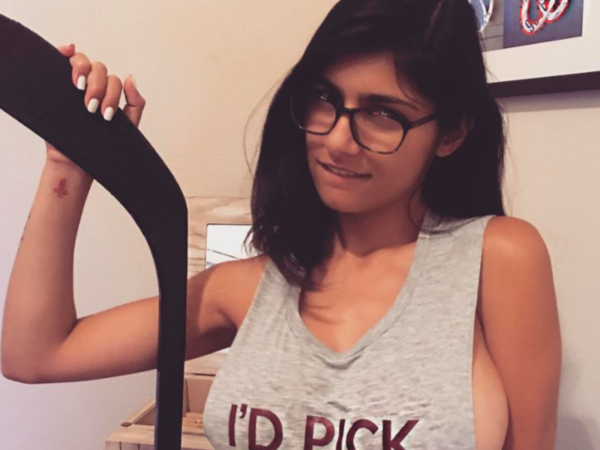 4. Mia Khalifa is also a very good cook. After working in the adult entertainment industry, she has also tried her hands in cooking. It seems that her cooking skill is awesome. She uses lots of spices in her dish, which is always good, Get it.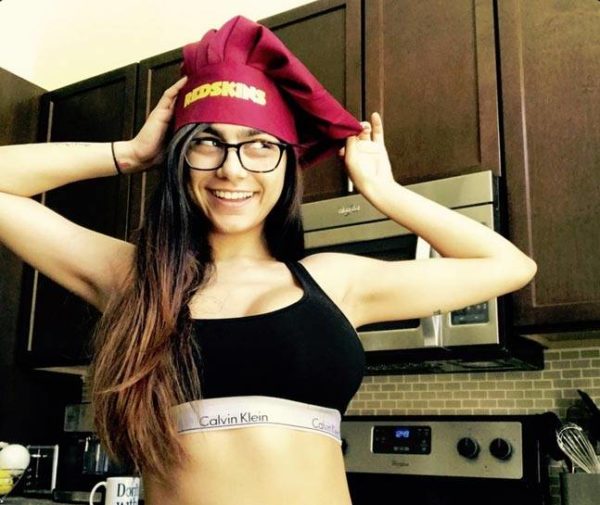 5. She is very sweet and simple. She sports minimal makeup in most of her pictures. Mia loves herself, the way she is. You may find some pictures, where even her hands are not waxed. Mia loves herself a lot and doesn't want to change it by putting lots of make ups and cosmetics.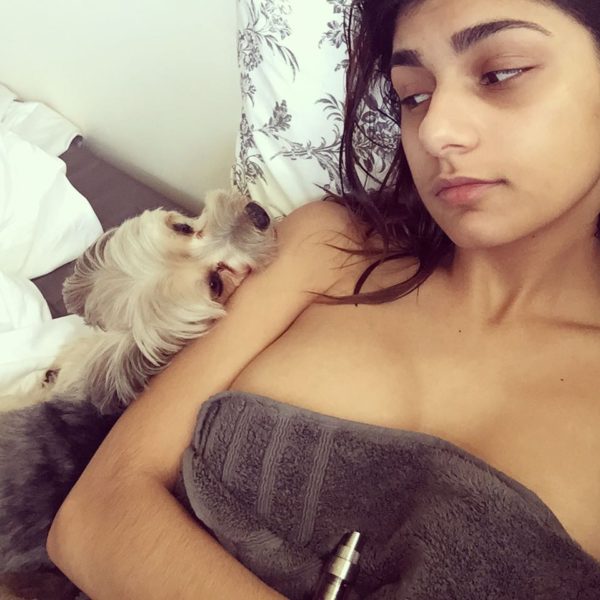 6. Damm, she can bribe anyone. You may remember, she gave a very good to the marketing director of NBA, where she offered him "touching her tiddies" in exchange of points to her favorite player. Can you be more expert than this, when it comes to bribing?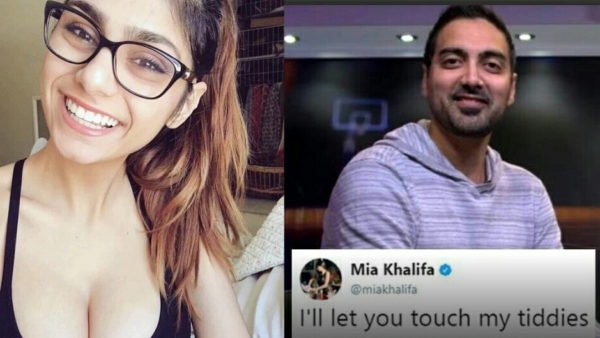 7. Way tougher than she looks. One time, she punched one of her fans, when he tried to take a Selfie with her forcefully. You better not mess up with her, as she can be pretty dangerous sometimes.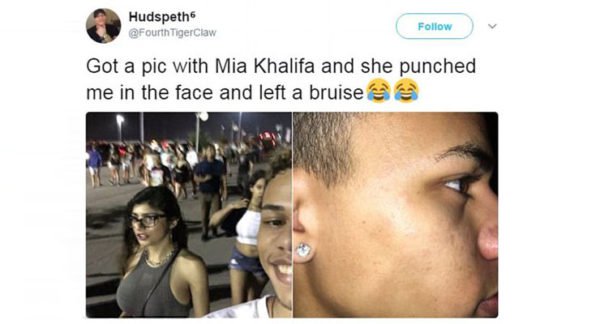 8. Mia Khalifa knows how to make the mood of a guy. She often shares some steamy and sexy photos and videos on her social media profiles. Those posts can make happy anyone, even a depressed one.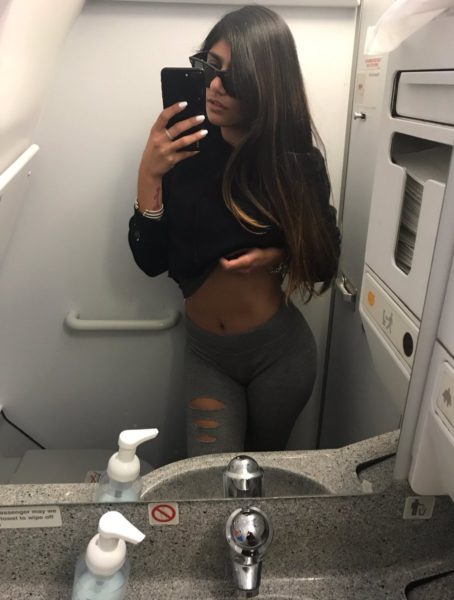 9. She is the queen of social media. She is very good at trolling. If you go to her Twitter profile, you'll find lots of funny videos and humorous tweets. Don't waste your time folks, go and check her Twitter profile. Scroll it down if you want more fun.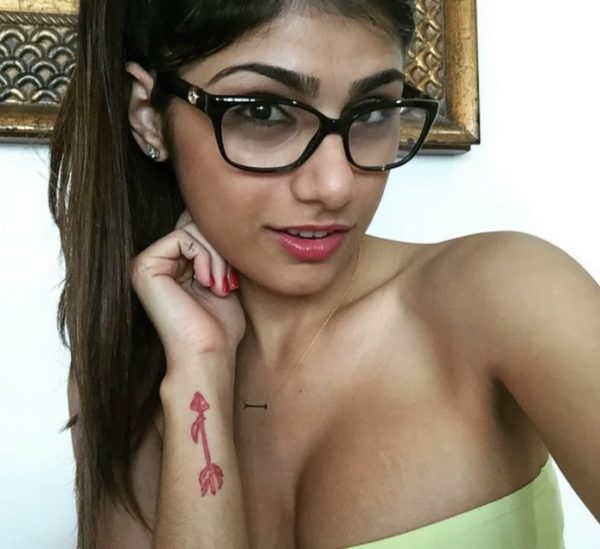 That's enough from me. Tell us your views.
CREDIT: Filmy Mantra